CARPET CLEANING Tyne & Wear
"Let Us Revive Your Household Fabrics And
Give Them A New Lease Of Life"
Expert Carpet Cleaners Tyne & Wear
Carpets are usually one of the most expensive items we buy for our homes. So why trust an untrained operator with poor equipment to clean them? You won't believe how good we can make your carpets look once more using our Hot Water Extraction method. Here at Alliance we use a multi process cleaning system of which you can see the details below. Unfortunately, most companies skip the majority of these steps to increase their profit margin. You can bank on us to do the job efficiently and thoroughly.
Why should I get my carpets professionally cleaned?
Carpet Cleaning Tyne & Wear is known for cleaning carpets and leaving them looking brand new. This will save you the cost of actually replacing your carpet with a new one. Once professional carpet cleaners clean your carpet, it helps add value to your home.
Carpet manufacturers have estimated that a carpet should be cleaned at least once in 12-18 months, but this entirely depends on your household. Factors like if you are living with a pet, if you have kids, if you live with a person with allergies affect the number of times you will clean your carpet. Cleaning your carpet helps it look new and makes it last longer.
This saves you money that you would have used to buy a new carpet. Challenges like persistent stains are dealt with. For people living with their pets, bad odours which make your house a not so comfortable place to live in are removed. Thus making your home feel fresh and more comfortable.
It would be best to consider having your carpet cleaned by a professional carpet cleaner because this prevents you and your family from pathogens that can cause diseases. More often than not, dust and dirt particles in the atmosphere settle on the carpet. After some time, when people step on the carpet, the pathogens get back in the atmosphere and are responsible for diseases like getting a cold.
Carpet Cleaning Tyne & Wear is the best cleaning company. This is because the professionals have already been trained on how to clean carpets properly. Professional carpet cleaning companies have the skills and proper equipment to do all kinds of cleaning. They are experts at removing stubborn stains that you struggle to remove at home. Get your company professionally cleaned for services like Carpet repairs. When your carpet is faded, the carpet cleaners near me will dye it for you and leave it looking brand new.
1.PRE-INSPECTION
We identify the fabric and any issues this could cause. We choose the correct solutions and cleaning method to avoid any potential damage to the fabric.
2.PRE-VACUUM
A Pre Vacuum with our commercial vacuum cleaner removes dry soiling from deep within the pile, this is one of the most vital steps for a thorough clean (one which is often skipped by many carpet cleaners
3.FURNITURE MOVING
We then will move furniture such as sofas or other smaller items to one side, heavier items such as beds and wardrobes, we can clean around
4.PRE-SPRAYING
A Pre-Spray is then applied to the fabric to break down soiling, we will pay particular attention to traffic areas.
5.PRE-SPOT
Spots and stains highlighted in the pre-inspection are then treated.
6.AGITATION
The Pre-spray is then agitated with an agitation machine or pile brush.
7.EXTRACTION/RINSE
We then use suitable chemicals to thoroughly rinse and extract any remaining soil from the fabric, the chemicals we use will leave the carpet with no sticky residue and also leave it in a PH neutral state which is safe for family & pets.
8.POST GROOM
The pile of the fabric is then hand groomed with a pile brush, this aids drying times.
9.SPEED DRYING
Dri-pod air movers are used to speed up the drying process, more often than not due to the power of our extraction machine and techniques used this step is not required.
10.POST INSPECTION
We will inspect all areas cleaned and make sure you are totally happy with the work carried out before we leave.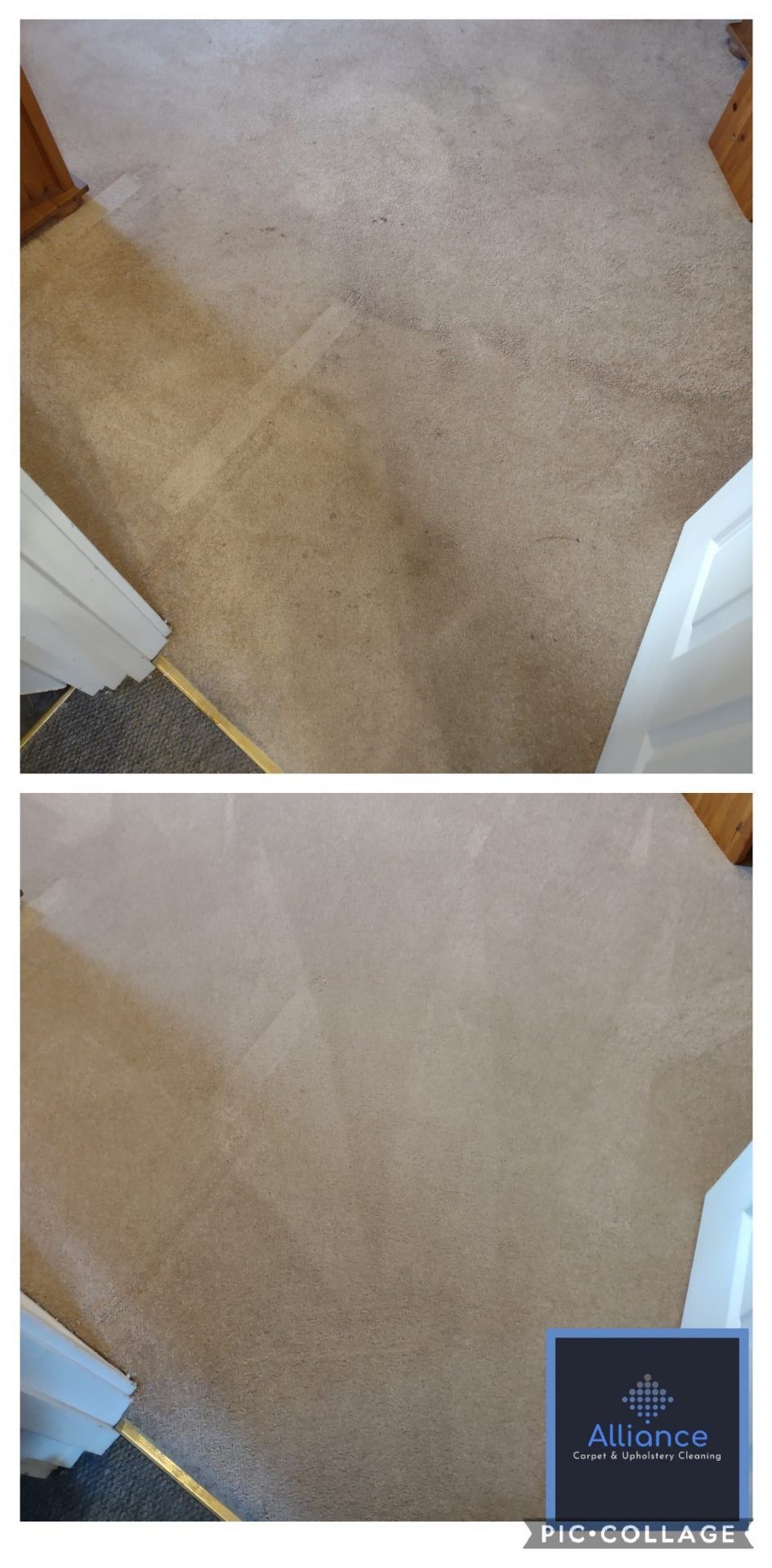 Nothing To Pay Until You Are Completely Satisfied With Our Work!
Contact Us Now For Your Instant No Obligation Quote
Cracking job by James, managed to get all the stains out the carpet, will highly recommend him
Shaun McCaffery
Fantastic service from start to finish!! Great results, James is so so thorough!!! Will be using again, would 100% recommend
Rebecca Patterson
I Had my sofas and stairs carpet cleaned today. Excellent service and great value. Very professional and I will definitely use again. Thanks James
Dominic Clark
Absolutely amazing job completed today of our living room and stairs. Our carpets look brand new. Amazing service, a lovely lad and prices great too! Thank you James x
Julie Reid
Had my carpets cleaned today and they look brand new! Couldn't be happier, such an excellent service
Helen Marie
Do I need to remove all my furniture from the room ?
If you have a professional carpet cleaning company come over to your house, it would be best to remove all your furniture from the room to ensure you have left adequate space for carpet cleaning Tyne & Wear to clean without any distractions. Even though the professional cleaning company can never miss a spot in cleaning since their cleaning technology is top-notch and their professional cleaners have the required skills, they would not be able to work to perfection with the distractions from the furniture.
Again, activities like carpet repair, for example, dying, would not be suitable to take place where furniture is present since they wouldn't want to put unwanted dyes on your furniture because that will call for them to start cleaning furniture too. Removing the furniture makes the process of cleaning your carpet run smoothly. Professional carpet cleaning companies need a clear space to work from to give better results.
Not to mean that a carpet cannot be cleaned if the furniture is present. It should be done, but the results will not be as satisfying as removing the furniture. This allows the cleaning company to give you the best carpet cleaning results.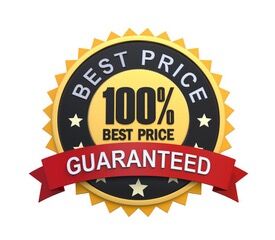 How long will my carpet take to dry?
Professional carpet cleaners use the best and the correct process to clean dust, dirt and pathogens from the carpet. These cleaning techniques will determine how fast or how slow your carpet is going to dry. Over- wetting the carpets while cleaning them may cause problems like the carpet starts to develop lousy odour because it did not dry properly, which is unpleasant. The carpet may shrink from its original size or even create moulds, thus reducing the value of your carpet and your home, giving a wrong first impression to your guests.
Professional carpet cleaning Tyne & Wear has very modern cleaning equipment, from vacuum cleaning to spray cleaning equipment. Thus their cleaning ways are very effective and fast to dry. In the estimation of about 1 to 2 hours, your carpet is dried up and perfectly ready to be used again. Dry carpets are the best to use in your house. They feel nice to step on and is comfortable for your family and pets.
Professionals are the best people to turn to for cleaning services. 1-2 hours is a short time, and you are left having a clean and dry carpet. This is contrary to if you decide to clean your carpet at home by yourself. It will take your carpet a very long time to dry up, especially during cold seasons. Let the best cleaning company clean your carpets because they are experts and get your carpet looking brand new.